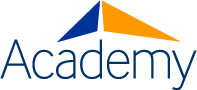 Academy  Consultancy and Design Limited (formerly Durrant Consulting) is an independent consultancy undertaking general inspection work and investigations into defects in construction, particularly in the areas of workmanship and design issues, movement, deformation, blistering and water ingress.
Investigations are carried out in both the public and private sectors, for shopping centre management, insurance companies, architects, surveyors, contractors, local authorities, professional bodies and trade associations.
Academy Consultancy also works to develop remedial solutions, contract specifications, schedules of defects and administration of repair contracts. In addition, Academy Consultancy provides expert reporting and advice covering disputes, litigation, technical evaluation and opinion to enable resolution of issues.
Mr Mark Sulik is the director and principal of Academy Consultancy, a Member of the Royal Institution of Chartered Surveyors and a Fellow of the Institute of Roofing.
Mark Sulik
Academy Consultancy and Design Limited
The Studio
Forest Court
Charlbury
Oxfordshire
OX7 3QD
Tel: +44 (0) 1608 811491
Mob: +44 (0) 7468 422553