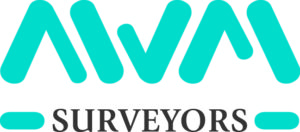 AWM Surveyors Ltd is an independent multi-disciplined construction consultancy providing an array of inspection services to a wide range of corporate, institutional and individual clients.
Our robust and meticulous auditing processes are regularly used to facilitate insurance and warranty protection for new build, refurbishment and retrospective projects alike. Our experienced team of inspectors also provide invaluable assistance for the effective risk management and quality assurance of building projects, focusing predominantly on the external fabric of the building.
AWM Surveyors is wholly owned by its Directors and team of highly skilled auditors who share the belief that professionalism and excellence in customer service is the key to creating a successful business. Our network of experienced auditors allows us to cover the whole of the UK.
AWM Surveyors provide a wide range of services:
Roofing & cladding QA inspection
AWM Surveyors provide QA inspection services on roofing and cladding installations to main contractors, retailers and consultants throughout the UK on a daily basis. Our reporting process, facilitated by a dedicated administration team, ensures that any non-compliant items, records of any corrective action and details of any outstanding non-compliance are communicated to the client in an efficient and timely manner. 
Technical drawing reviews
In order to provide the most comprehensive QA service for our clients, we are also able to provide a technical drawing review service. Our desktop reviews will consider the manufacturer's standard details, detail integration, fixing patterns, air-seals, industry good working practice etc. (but should not be considered a structural engineering review). Our drawing reviews are undertaken by our vastly experienced technical managers. Our technical managers have all previously held senior technical positions for leading roofing and cladding manufacturers so have an intimate knowledge of how systems are designed and installed.
Condition surveys
AWM Surveyors are able to inspect any roofing or cladding system and provide a full report and photographic/video evidence of their findings. An AWM Surveyors inspection can include various techniques; these are discussed with the client to ensure the correct techniques are employed. This service is regularly used by clients to verify the future life expectancy of their buildings. 
Thermographic inspections
This method of inspecting utilises Infra-red technology to map the temperatures of an area. Every object however hot or cold emits energy. It is the measurement of this energy release which a thermographic camera measures. During the day the radiation/heat energy from the sun is absorbed by the roofing or cladding system. As all materials release energy at different rates, by recording and mapping the temperature differentials in an evening/night an experienced and qualified technician can use the data collected to determine any areas of defect.
Defect Investigation
Where building defects exist AWM can provide a full defect rectification service including acting as primary contractor. We have the experience and equipment to conduct fully invasive investigations where necessary in a logical and safe manner.
Other Services
Electronic Integrity Testing
Moisture Mapping
AWM Surveyors Ltd
Express Group Building
College Business Park
Kearsley Road
Ripon
North Yorkshire
HG4 2RN
Mr Nathan Fox/Mr Neil Barrett
T: 01765 647665
F: 01765 699061
Neil.barrett@awmsurveyors.co.uk