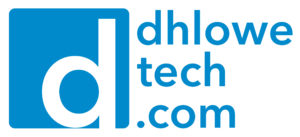 DHLowe Ltd provides back up engineering support to manufacturers and installers in relation to metal roofing and cladding systems, particularly standing seam systems.
With 35 years' industry experience including 25 years providing technical support from a manufacturer's point of view, DHLowe Ltd principal David Lowe has wide ranging experience to provide specialist, speedy and comprehensive back up to an installer or manufacturer in a range of disciplines:
Technical writing – literature, data sheets, information sheets, web content.
Calculations to verify the roofing/walling system to be used:

Wind loading
Snow loading
Profile suitability
Fasteners
Structural decking (excluding stress skin designs)

Construction details review and comment
Other technical support using 30+ years' experience
David Lowe BSc (Civ Eng) was a member of the MCRMA management committee from 2001 to 2017 and chaired the MCRMA in 2004-2007 and 2013-2017.
DHLowe Ltd
Registered office
Faiers House
Gilray Road
Diss
Norfolk
IP22 4WR
Tel: +44 (0) 7715 468063