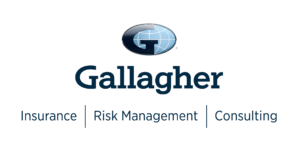 Gallagher is your local insurance broker with a global presence.
Founded by Arthur J. Gallagher in Chicago in 1927, Gallagher has grown to be one of the leading providers of insurance, risk management and consulting services in the world. With significant international reach, our organisation employs more than 5,000 people in the UK and over 39,000 colleagues globally.
Here in the UK, we are well-known as a proud title partner of Gallagher Premiership Rugby. Our network of 50+ offices across the country provides support to our clients regionally, nationally, and globally.
Since our founding, leading with integrity is a critical part of Gallagher's success. We have a reputation for doing the right thing, earned day by day for nearly a century, and bring an unmatched level of experience and industry knowledge to our clients, working tirelessly to provide insurance products and solutions that maximise value for you.
Passionate service, strategic innovation and ethical behaviour form the basis of how we do business. All with one purpose – to help you face your future with confidence.
Our support for MCRMA members
Working alongside MCRMA members, we aim to provide specialist solutions to ensure they have suitable insurance and risk management procedures in place, with the ultimate aim of helping to protect their business.
Our services include a full, confidential review of all insurance arrangements using our unique CORE360® methodology, aiming to reduce the total cost of risk. This review can be undertaken at any time, to ensure suitable insurance cover for the business.
Simply put, no other insurance broker offers this comprehensive risk audit, and we can review the current risk programme to identify vulnerabilities today and potential exposures tomorrow.
With teams specialising in both construction and manufacturing insurance solutions, Gallagher is well-placed to assist members of the MCRMA in placing insurance cover and identifying the unique risks this sector faces.
Additionally, we offer value-added services including Cyber Risk Assist and Employee Benefits Services.
UK Head Office
The Walbrook Building
25 Walbrook
London
EC4N 8AW
Chester office
1st Floor
171 Boughton
Chester
CH3 5BH