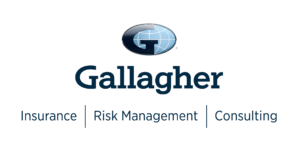 Who is Gallagher?
Gallagher is a community based broker delivering tailored insurance and risk solutions to our clients. Our experienced team works with UK companies of all sizes from sole traders, start-ups and SMEs to large businesses and multi-nationals across a diverse range of industry sectors.
Why choose Gallagher?
Our national network of over 50 branches means we can get closer to your business, making things easier for you when you need to talk to us:
Professional support when you need it
A tailored service built around your needs
Suitable cover at an appropriate price
In-house claim teams – no call centres
Gallagher supports MCRMA members
We aim to provide specialist solutions to ensure MCRMA members have suitable insurance and risk management procedures in place. Ultimately, we help to protect their business.
With teams specialising in both construction and manufacturing insurance solutions, Gallagher is well-placed to assist members of the MCRMA in placing insurance cover and identifying the unique risks this sector faces.
Additionally, we offer value-added services including Cyber Risk Assist and Employee Benefits Services.
Our service includes a full confidential review of all insurance arrangements with the aim of reducing the total cost of risk. This review can be completed at any time and can identify potential vulnerabilities within the chosen cover.
Gallagher
Daryl Jones – Business Development Executive
Daryl_jones@ajg.com
1st Floor
171 Boughton
Chester
CH3 5BH
www.ajg.com
Arthur J. Gallagher Insurance Brokers Limited is authorised and regulated by the Financial Conduct Authority. Registered Office: Spectrum Building, 7th Floor, 55 Blythswood Street, Glasgow, G2 7AT. Registered in Scotland. Company Number: SC108909