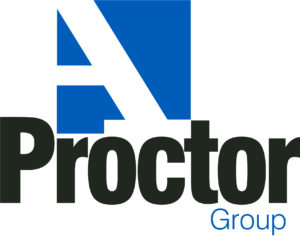 The A. Proctor Group has, for nearly 50 years, been serving the construction industry with an extensive portfolio of technically advanced thermal, acoustic and membrane products. For any building envelope to be energy efficient, healthy and moisture free, balancing the elements of heat, air and moisture movement are essential.   Having supplied solutions in this field for many years the A. Proctor Group are industry leaders with a trusted product portfolio.
Understanding the importance of these key elements upon the building envelope is crucial to the successful construction and operation of a building. Architects and designers, and building products manufacturers must seek to ensure that they fully understand the science behind our buildings, managing the external and internal forces, which impact on the quality of the completed building, its performance in use, as well as the health of its occupants and the wider environment.
We consider buildings holistically, and hence develop products that complement each other across a wide range of sectors. Our solutions include:
External Air Barriers
Vapour Control Layers
Reflective Membranes
Ground Gas Protection Membranes
Acoustic Floor Solutions
The A. Proctor Group's technical back-up has always been an integral part of the organisation, and our dedicated team is focussed on providing quality advice and support to our customers.
A Proctor Group Ltd
The Haugh
Ashgrove Road
Blairgowrie
Perthshire
PH10 7ER
Tel: +44 (0) 1250 872261
Fax: +44 (0) 1250 872727
Component manufacturer