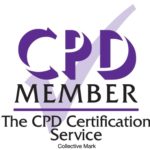 The ability of a steel framed building to perform adequately depends on good interaction between the secondary steelwork and the cladding; crucial to this interaction is the correct installation of the purlins and side rails. 
This CPD sets out an overview of the issues that need to be addressed in order to meet the performance criteria identified by the building designer. The CPD gives advice on the storage, handling and installation of the secondary steelwork and associated components. The aim of the CPD is to promote good practice across the industry leading to improvements in health and safety, efficiency and building envelope performance.
Although written with site practitioners in mind, much of the guidance in this CPD should also be useful to architects and structural engineers involved in the specification of the building envelope and supporting structure.
You can download the document here

Learning objectives:
Understand the primary concerns for the installation of purlins and side rails
Understand the need for accurate secondary steelwork
Understand the importance of cleat position and orientation
Distinguish between the difference in tolerances for insulated panels and built-up systems
Understand the installation sequence
This CPD has been certified by the CPD Certification Service as conforming to continuing professional development principles. You can download a copy of the certificate here