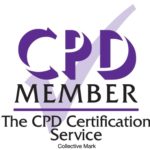 In structural engineering, serviceability refers to the conditions under which a building is still considered useful. Should these limit states be exceeded, a construction that may still be structurally sound would nevertheless be considered unfit. It also includes conditions other than the building strength that might render a building unusable; such as durability, overall stability, fire resistance, deflection, cracking and excessive vibration.
This CPD sets out an overview of the issues that need to be addressed in order to meet the performance criteria identified by the building designer. The CPD explains the importance of setting the deflection criteria at the design stage and implementing them at the construction stage to ensure that all elements of the construction perform as expected and also that the interface, interaction and fit between components and systems meet with expectations. The CPD also includes guidance on installation tolerances for purlins and rails supporting profile metal roof sheeting and wall cladding.
Adoption by industry of the guidelines outlined in this CPD will lead to better and more consistent standards of metal roofing and cladding construction. Although written with site practitioners in mind, the guidance is appropriate for architects and structural engineers involved in the specification of the building envelope and supporting structure at the design stage and also those involved in on-site inspection at the construction phase.
You can download the document here

Learning objectives:
Understand what is meant by serviceability states
Recognise the importance of setting deflection criteria at the design stage
Appreciate the importance of the interaction and fit between components and systems
Understand the required installation tolerances for purlins and rails
Appreciate the significance and importance of these factors at the inspection and construction phase
This CPD has been certified by the CPD Certification Service as conforming to continuing professional development principles. You can download a copy of the certificate here