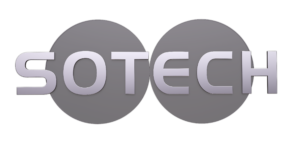 Sotech are specialist manufacturers of engineered rainscreen cladding and architectural façade systems.
Established in 1982 Sotech introduced the 'Optima' Brand Rainscreen in 1997. The Optima family consists of Optima FC Secret Fix Rainscreen, Optima TFC Through Fix Rainscreen System and Optima XPC and IPC Plank System – all offering their own benefits and solutions to a project.
Our commitment to authentic engineering capabilities has been witnessed over several years in the testing of products as they are being developed.  All of our systems have undergone independent testing and are CWCT certified. Using CWCT tested product combined with good design and installation, will give ultimate peace of mind that a product will deliver the performance its intended.
In response to the British Standards (BS) technical specifications, our Optima TFC and Optima FC systems have been tested to BS8414-2 and is compliant to BR135;  for compliance specification see fire test report.
Sotech are dedicated to not only providing the highest quality rainscreen systems but also working with leading architects and contractors across the UK, providing advice on best rainscreen solutions, materials and finishes to ensure the specification and installation process is as effective as possible
Sotech Limited
2 Traynor Way
Whitehouse Business Park
Peterlee
County Durham
SR8 2RU
Tel: + 44 (0) 191 587 2287
Fax: +44 (0) 191 518 0703
Systems manufacturer