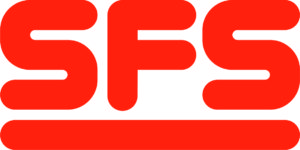 SFS Group Fastening Technology Ltd supplies the widest range of innovative, high performance, roofing and cladding self drilling fastener systems in the UK. Unlike other fastener re-sellers, SFS's high performance stainless steel products in grades A4 and A5 are manufactured in its own factories across Europe.
Working closely on an international scale with all lead rollformer members of MCRMA, the company is constantly developing new products and services which take cost out of the supply chain but without compromising on performance.
SFS has also responded to the increasing demand for longer term warranties by introducing 40 year plus warranties to support its wide range of 316 grade stainless steel fasteners.
The company aims to achieve the 'lowest cost in use' systems, and with its suite of Business Solutions – a portal-based cost and purchasing software, track and trace and data dashboards – vital cost reductions and management of the supply chain is easily achieved.
By listening to the lead stakeholders in the UK market for over 30 years SFS continues to evolve with the following product and service offerings;
Flexible solar PV fastening systems, such as the SOL-R and SOL-F
High performance, 316 grade stainless steel fasteners suitable for tough environments, such as marine locations and swimming pools
Tailored fasteners and tools specifically for simple and fast rainscreen application
Innovation and product development specialists, fined tuned within our own in-house manufacturing
Dedicated technical business development team with 30 years plus experience
Specification and design team with full NBS product support
Committed site service team, providing structural testing and tool box training with distinctive 'warrior' site vehicles
Contractor technical sales team covering the whole of the UK, dealing directly with roofing installers and their teams
Business Solutions package and logistic expertise, bringing transactional cost savings using the latest web based IT systems and total supply chain control of ancillary products
Gesipa riveting systems including innovations such as the bulb tite rivet (still the preferred rivet of choice in many applications)
Onsite I-Van vehicle tours and training with rollformers and contractors, at their premises
6,000 square metres UK manufacturing facility including the state of the art Group Stamping and Pressing Centre of Excellence, located in Leeds
Total manufacturing area is 200,000 square metres.
SFS's experienced technical professionals provide free advice on fastener and ancillary product specification, tailored to your requirements.
Contact SFS Group Fastening Technology Limited on 0113 2085 500 for assistance.
SFS Group Fastening Technology Limited
Construction Division
153 Kirkstall Road
Leeds
LS4 2AT
Tel: +44 (0)113 2085 500
Component manufacturer