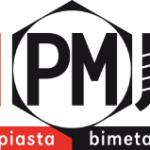 The company was established in 2010 distributing quality roofing, cladding and building envelope products to the construction industry.
Although based in Glasgow, nowadays we are very much an international company, distributing throughout the UK and overseas as far as Australia and the UAE.
In 2015, we rebranded and are known simply as Regis to reflect the fact that our products are used in so much more than roofing applications. Our range has grown and we now provide virtually every fastener and accessory required for metal roofing, cladding, rainscreen and curtain walling.
Regis & PMJ
In 2018, Regis entered into a ground-breaking partnership with PMJ-tec AG, a Swiss manufacturer of high-quality stainless steel fasteners who were founded in 1975 and who export fastening systems to over 30 countries worldwide. 
In order to develop PMJ's presence in the UK, Regis acquired PMJ's UK assets and now manufactures product under licence from PMJ for use on metal buildings and facades.
PMJ manufacture a comprehensive range of stainless steel fasteners in Switzerland which are then coloured and assembled by Regis before being sent to site.
The fasteners are approved by most of the UK's leading system manufacturers and carry a fully comprehensive and meaningful warranty.
Our team
We are a team of roofing and construction professionals. This means we have the expertise it takes to quickly understand what you need to get the job done, on time and on budget.
As well as the team based in Glasgow, we have an external sales team ensuring nationwide coverage as well as a Technical Manager, who is employed by PMJ, and is on hand to provide customer support and assistance.
Comprehensive stocking policy
We are approved stockists for many major brands of roofing accessories allowing us to provide a 'one stop shop' and our distribution centre carries large stocks of all these items. Our stocking policy is planned and we carry out regular stock checks to maintain high stock levels at all times. 
Fast delivery
Deliveries can be made at any time during the working day to suit you or by prior arrangement outside normal business hours.
Product samples and information
We can provide product data including COSHH sheets, product specifications, fixing instructions and samples, together with manufacturers' guarantees and product warranties.
After sales service
We are always here to assist and resolve any problems you may experience.
Technical assistance
Our experience and knowledge mean we will ensure you get the correct product for your application that complies with the performance or product specification.
On-site support
We carry out on-site testing if required, including pull-out and vacuum testing.
Regis Roofing Supplies Limited
2 Cambuslang Way
Cambuslang
Glasgow
G32 8ND
Tel: + 44 (0)141 641 2226
Fax: + 44 (0) 141 641 2228
Component manufacturer