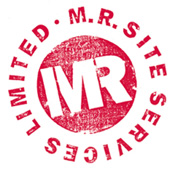 Best known for pioneering the site welding of thin gauge aluminium on aluminium standing seam roofs, M.R. Site Services Ltd has consistently shown that its quality approach to aluminium roof welding has made contemporary architecture and the roof lines we see today possible – witness the striking roofs of the Millennium Dome, the Millennium Stadium, and the Scottish Exhibition and Conference Centre.
M.R. Site Services has recently worked on a variety of exciting projects such as the Velodrome in Glasgow, Liverpool Street station and Blackfriars Bridge in London, and Europe's largest wind farm, Whitelee near Glasgow. The company is also involved on many international airport projects including Heathrow Terminal 5, Birmingham, Cork, Edinburgh, Bristol, Stansted and Doha. To do this, the company has some 17 welding teams and pricing is kept competitive by offering local rates on national roof welding projects. The company has half of its welding teams covering the north of England and Scotland, and half servicing the south, midlands and East Anglia.
Today the company offers more than aluminium roof welding – it has become expert in putting anything into aluminium roofs. Much development work has gone into producing a whole range of items popularly required as part of a roofing project. Under M.R. Site Services' Quantum brand, the company manufactures and installs lightweight aluminium walkway systems, purpose-built for ease of fitment and alignment, access hatches which are comprehensively designed for quality of fit and come complete with soakers, and the company also has in the range, roll-a-systems, self extinguishing soakers and snow guards. Specialist fabrication is a key part of the company's capability where, for instance, the company can produce oval shaped access hatches and other roofing features to respond to the demands of roof design and architecture.
M.R. Site Services Ltd
Unit 6, Worcester Trading Estate
Blackpole
Worcester
WR3 8HR
Tel: +44 (0) 1905 755055
Fax: +44 (0) 1905 755053
Component manufacturer