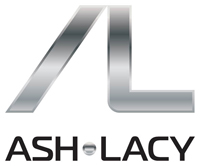 Ash & Lacy are leading manufacturers and distributors of metal building envelope systems and ancillary products, providing the specifier and contractor with total solutions from a single source.
Our products are available nationwide from three strategically positioned manufacturing and distribution centres, offering unrivalled service and customer support.
All Ash & Lacy products are designed to ensure compatibility between individual components. From standing seam roofing and rainscreen cladding systems to bespoke architectural fabrications, all products undergo rigorous testing and offer unrivalled product quality, service and technical support.
The Ash & Lacy brand has been associated with the roofing and cladding industry since 1864. Our constant aim has been to provide innovative construction solutions.
We introduced the UK's first over-roof conversion system, followed by an extensive range of building components and bespoke accessories.
With a rainscreen cladding system and standing seam roofing system now part of our extremely comprehensive product range, Ash & Lacy systems have been used in a huge, diverse portfolio of new build and refurbishment projects throughout the public and private sectors.
Ash & Lacy solutions offer full solar PV support, including solar support frames.
AshZip™ Standing Seam Roofing System
AshJack™ Lightweight Over Roof Conversion System
AshTech™ Rainscreen Cladding
AshScreen™ Solid, Perforated and Expanded Screens
AshFab™ Specialist Fabrications
AshGrid™ Spacer Support System
AshFix™ Fasteners
AshFlow™ Rainwater Management System
Ash & Lacy
Bromford Lane
West Bromwich
West Midlands
B70 7JJ
Tel: +44 (0)121 525 1444
Fax: +44 (0)121 525 3444
Systems manufacturer