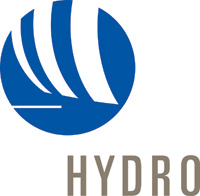 Rooted in more than a century of experience in renewable energy production, technology development and progressive partnerships and employing over 13,000 people, Hydro is a global aluminium company, committed to strengthening the viability of the customers and communities it serves. Hydro has sales and trading activities throughout the value chain, from bauxite, alumina and energy generation to the production of primary aluminium and rolled aluminium products.
Hydro's five rolling mills in Norway and Germany employ 4,000 people and produce over a million tonnes of aluminium sheet and coil annually. A wide range of gauges, widths, alloys, tempers, coating types and colours is offered – including plain mill finish, stucco embossed, pre-coated (for which all systems have full BBA approval), anodising quality and coil anodised. This enables Hydro to meet the needs of all the roofing and cladding systems manufacturers active today!
With state-of-the-art manufacturing, Hydro's products not only meet the highest quality requirements but are also produced according to EN, DIN, BS, ASTM and ECCA specifications. Hydro's production sites are all certified in accordance with ISO 9001 and ISO 14001.
Hydro Aluminium Rolled Products Limited
4 Newton Court
Pendeford Business Park
Wolverhampton
West Midlands
WV9 5HB
Tel: +44 1902 396630
Fax: +44 1902 396640
Component manufacturer