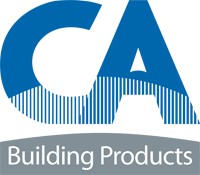 CA Building Products is the manufacturing division of CA Group Limited, handling all aspects of the metal building envelope, from design concept to project completion and offering full system guarantees for up to 40 years.
The division has supplied more than 12 million square metres of the renowned Twin-Therm® built-up metal roof and wall cladding system to a range of industrial, retail and commercial projects.
CA Building Products offers the complete metal building envelope, including flashings, specialist fabrications, access hatches and insulated structural gutter systems.
The SolarWall® Transpired Solar Collector (TSC) is an innovative solar air heating system, which has been independently proven by BSRIA to produce heating cost savings of 50% and an independently thermally modelled report by Battle McCarthy proves SolarWall® can provide up to 20% of a building's total energy requirements.
C A Building Products
Evenwood Industrial Estate
Copeland Road
Evenwood
Co. Durham
DL14 9SF
Tel: +44 (0)1388 834 242
Fax: +44 (0)1388 834 711
Systems manufacturer